Happy Sunday!!!
Excitement is the perfect word to describe it, I am the Guest Designer for Scraptastical Kreations for the month of November, I'm beyond excitement I should said...to be part an awesome and helpful ladies who enjoy the same passion as me Paper Crafting. A big Thank You to Kristy for letting me part of her DT Thanks!!!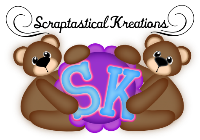 What a perfect way to Kick off, my first (GDT) Guest Design Team layout to match Our weather here in Fairbanks Alaska been Snowing non-stop is so beautiful outside,fresh Snow, quite and calm just right to sit by the window with a cup of coffee, blankets and I Love Snow, love Snow....
Here is a brief description of materials and SVG files I used:
Cricut Art Philosophy Collection
Snowflakes
Liquid Applique
(Snow)
Thank Yo so much for stopping by, and I hope I have inspire you to start your paper piecing ADVENTURE, you would love it!!!